Powering your solar projects with specialist installation teams.
Our team has worked with individuals and organisations across the UK to get jobs ticked off.
Work with us to maximise your solar companies potential. We understand the demands of the solar industry and can offer a dedicated workforce to support your installation projects.
Whether you're a domestic or commercial solar provider, our skilled technicians seamlessly integrate into your operations, allowing you to take on more projects and expand your reach without the overhead of managing additional in-house labour.
To get started we schedule a site visit with you, next we come to your site and determine the feesability of the project.
Once the project proposal is finalised and all necessary admin is taken care of, we can start the installation.
Finally, the commissioning
Now that the installation is complete, your Solar PV system can now be commissioned and another project ticked off.
We are two brothers who have a passion for fighting climate change with renewable energy.
We offer a specialised solar installation labour supply enabling you to scale up your installations and meet the growing demand for renewable energy, all while maintaining the quality and excellence your clients expect.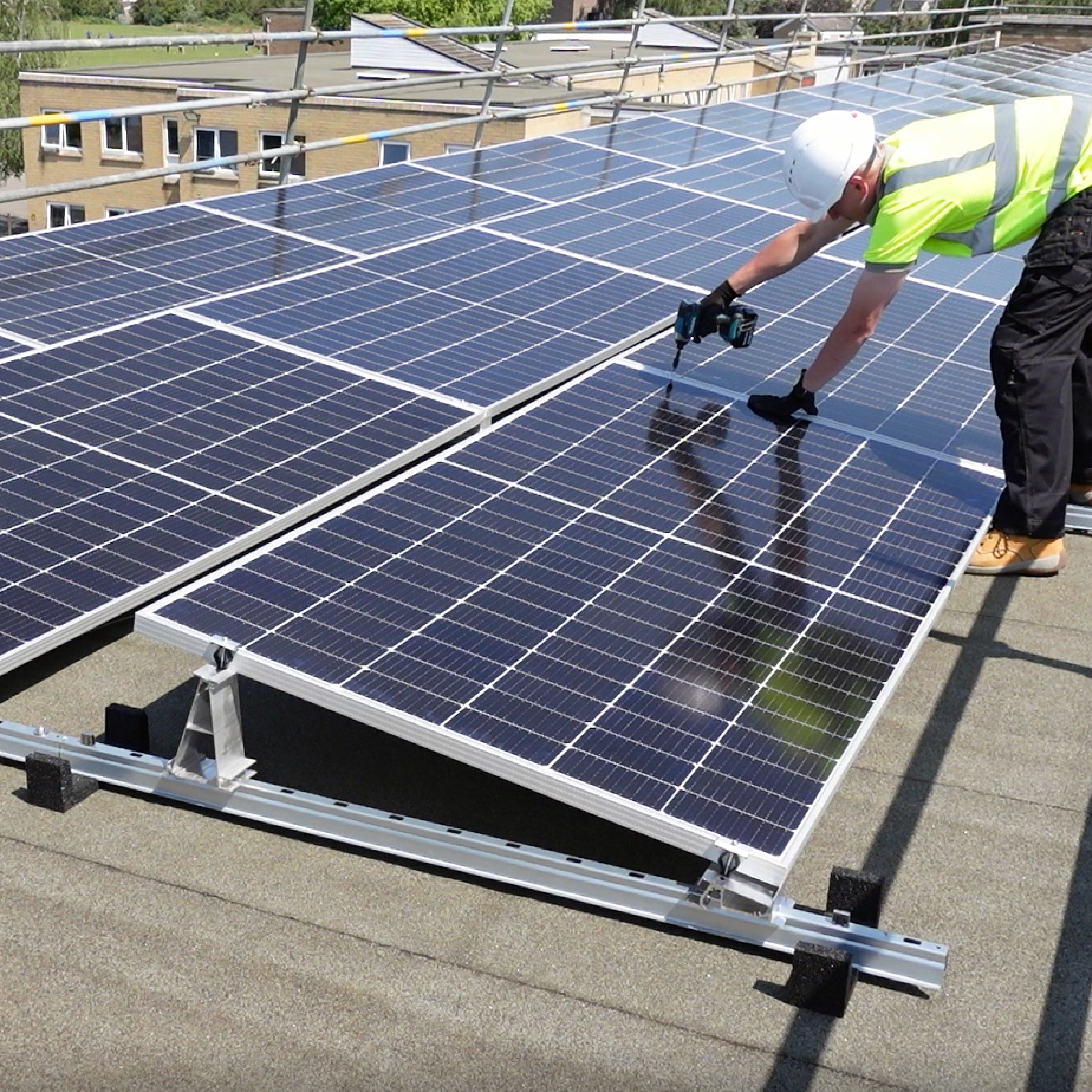 We want to build a long lasting relationship with you.
We believe in high quality workmanship and tidiness. 
We tailor our service in order to meet your requirements.
We provide all the labour from the panels to the board.
We work with businesses, organisations and individuals to get more solar on roofs and ground in the UK.
We excel in providing skilled labour to ensure flawless and efficient solar setups for homeowners. Leverage our expertise to enhance your solar offerings without the hassle of managing installations.
Your trusted partner for seamless and reliable solar installations in commercial settings. Focus on your core business while we handle the intricacies of labour-intensive solar setups.
Let's work together to create a sustainable future.